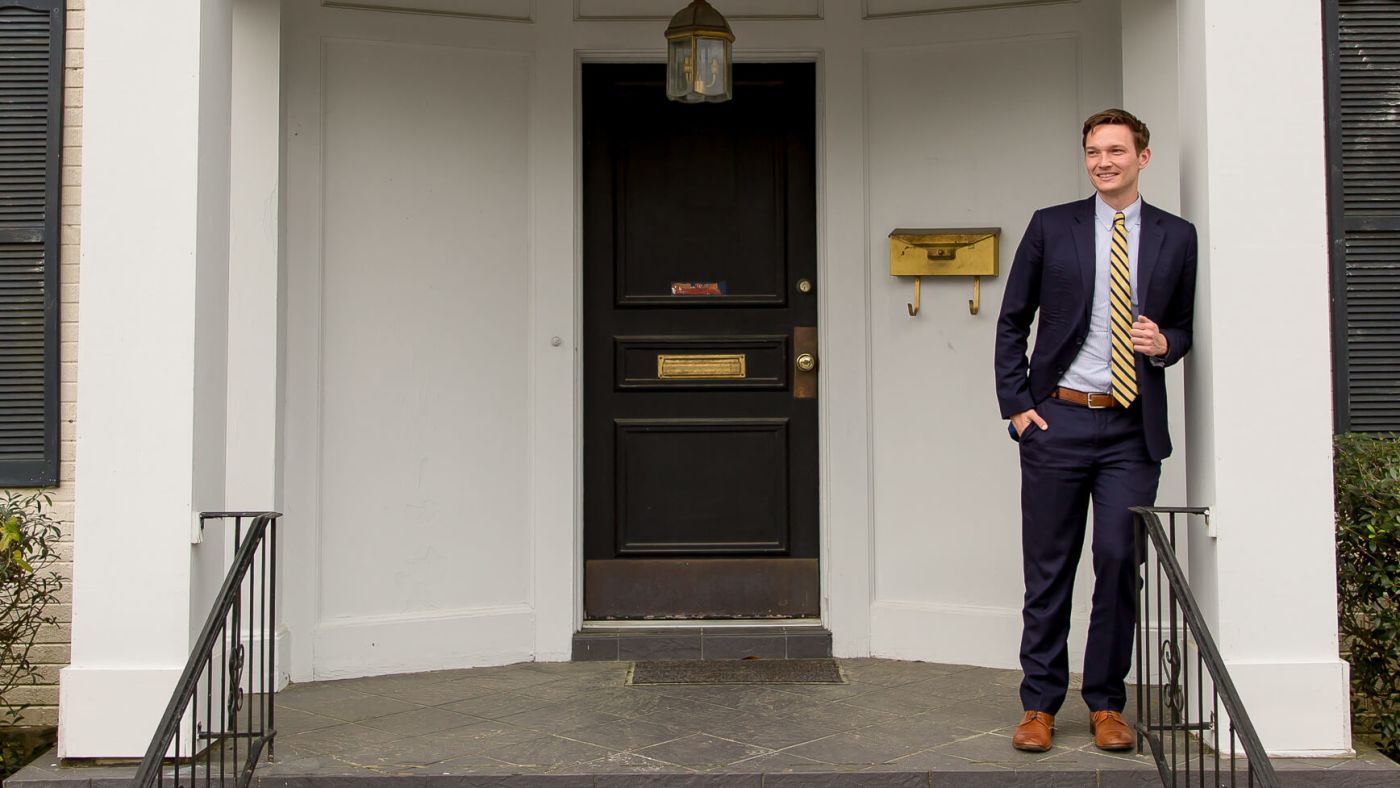 Colin T.L. Spangler
Attorney at Law
Colin has been passionately pursuing justice for South Carolinians since finishing law school at the University of South Carolina in 2017. While in law school, Colin was honored to be selected for the school's nationally ranked Mock Trial program. Through tireless devotion to both oral and written advocacy, Colin competed throughout the United States, winning numerous team and individual accolades, including a selection to the 2016 TopGun Mock Trial Competition hosted by Baylor University in Waco, Texas. This honor is reserved for the top advocates in the nation.
Since finishing school, Colin has used his passion for advocacy to obtain more than $1,000,000.00 in recovery for injured clients. This includes car wrecks, slip and falls, landlord-tenant disputes, and other civil litigation.
Colin has experience handling everything from simple possession of marijuana to serious felonies. Colin has tried numerous criminal cases, including Murder, Criminal Sexual Conduct, and Drug/Gun cases.
Gross recovery indicates amount prior to payment of medical expenses, attorney fees, and costs.


Education
J.D. - University of South Carolina School of Law, 2017

UNIVERSITY OF MARY WASHINGTON, Fredericksburg, Virginia

Bachelor of Arts, Political Science, 2014

NCAA DIII Cross Country/Track & Field Athlete; American Mock Trial Association Participant
Associations
South Carolina Bar

Federal Bar Association (South Carolina chapter)

American Association for Justice
Awards
Justice Lewis F. Powell Medal for Excellence in Trial Advocacy

American College of Trial Lawyers, 2017

Robert McCormick Figg, Jr. Trial Advocacy Award

South Carolina Fellows of the American College of Trial Lawyers, 2017

D. Reece Williams III, Trial Advocacy Award

D. Reece Williams III, 2017

Justice Lewis F. Powell Medal for Excellence in Trial Advocacy

American College of Trial Lawyers, 2016
Professional Experience
Floyd & Spangler, Attorneys at Law, West Columbia, South Carolina (Jan. 2018-current) (Formerly known as Wayne Floyd Law Office)
Attorney: Criminal Defense, Personal Injury, Civil Litigation, Appeals
Litigation/Trial experience in Common Pleas, General Sessions, Family Court, Magistrate, Municipal, & U.S. District Court.
Experience handling all levels of criminal defense: Federal, General Sessions, & Magistrate/Municipal. 5 Jury Trials. (See Attached for Notable Cases)
Notable Cases & Appearances
| | | |
| --- | --- | --- |
| Jurisdiction | Case | Date |
| Lexington County General Sessions | Murder (5-day Jury Trial) | March 2018 |
| | CSC w/ Minor x 4 (5-day Jury Trial) | May 2018 |
| | Attempted Murder (charges dismissed at preliminary hearing) | August 2018 |
| | Dist. Heroin, MJ, Crack & Unlawful Carry of Pistol (3-day Jury Trial) | July 2019 |
| | Murder/Att. Murder, Burglary 1st (5-day Jury Trial) | October 2019 |
| Richland County General Sessions | Trafficking Meth (contested plea hearing) | June 2018 |
| Richland County Probation, Pardon, and Parole Board | Probation Violation (contested revocation hearing) | July 2018 |
| U.S. District Court for the District of South Carolina | Trafficking Meth, Possession of Firearm by Felon (contested plea) | August 2018 |
| SC Workers' Compensation Commission | Denied Claim, Coverage Dispute (settled following favorable ruling from Commission) | July 2018 |
| Common Pleas Litigation Files | Motor Vehicle Accident (disputed UIM coverage) | July 2018 |
| | Landlord-Tenant (mold injury) | August 2018 |
| Pre-Litigation Files Settled | Car Wreck, Landlord Tenant, Property Damage 100+ | Total Settlements >$6,000,000 |